Dipl.-Ing.
Mikael Axel Kleinwort
Problem SolverPC, Web, Streaming & Audio
Meditationsuccessful without stress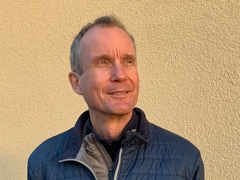 Welcome on my website!
My name is Mikael Axel Kleinwort. I am a computer expert with many years of professional experience. My passion is solving of problems with PC, Web, streaming and audio.
Besides purely technical experience, it is my ability to communicate, together with patience and tranquility, which help me do a good job.
I do not only work for professionals, creatives and content creators. I am also happy to help private PC users with my expertise at an affordable price. Please see my computer support subscription for private customers.
Solving PC Problems
Optimizing work flows. So you remain productive and happy.
Work without stress
More success and less tension through meditation
Web Development
Website development, optimization & editorial services.
Optimizing Audio
Studio sound quality for your recordings and online events.
Who am I?
Problem Solver & OptimizerIT, Office & Communications

35 years of experience in problem analysis, solution finding and optimization of technique and process.
Meditation StudentThis Learning knows no end

20 years of intense work and travel life at the feet of the teacher. I pass on what enriches me.
Web DeveloperC#, ASP.NET, css, html, Umbraco CMS

15 years of experience with C#, ASP.NET, css, html and copy writing. Umbraco Certified Master.
Audio EngineerDigital Audio, Video & Streaming Specialist
20 years of experience with analog and digital studio equipment, live recording, streaming & audio optimization.
Benefits
Competent
Broad experiences in technology, management and communications. Sustainable solutions and improvements typically require abilities in all of these areas.
Communicative
I make people understand technical and human stuff. Experience as technical writer, magazine editor, consultant and translator (de/en). Business fluent English.
Mindful
More important than knowing and talking is perceiving and listening. Without a preconceived opinion I am approaching your problem and grasp the solution.
Still
Competence alone is not enough. Inner quietness and a sense for the essential - in regards to both technical and human aspects - are my strengths.